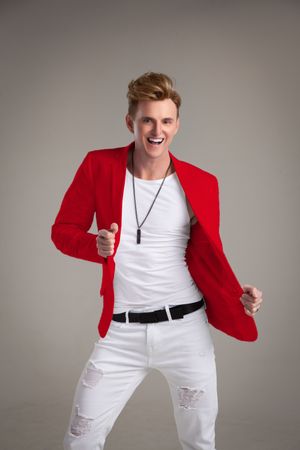 December 12, 2019 (Nashville, Tenn.) – Curtis Braly has signed on for his 5th annual performance at the Christmas 4 Kids event to help local underprivileged children this holiday season. 
Braly along with other artists including Chris Kirkpatrick from NSYNC, 3 Doors Down, 38 Special, Jamie O'Neal, Zach Stone and more will participate in the annual Christmas 4 Kids organization's tour bus show at the Hendersonville Wal-Mart on Monday, December 16th from 5-9 PM near Nashville, TN. "Christmas 4 Kids is an organization that I have been so proud to attach my name to over the years. If you want to witness the Magic of Christmas first hand, this is the event!" said Braly. 
From 5 p.m. to 9 p.m. Dec. 16th, fans will get an opportunity to meet the Stars and gather on their parked tour buses.  Participating artists get to meet fans and give them an inside look at a country artist's home on the road which raises money to fund holiday shopping sprees at Wal-Mart for more than 400 local school children. Also, while greeting fans on his bus, Curtis is planning to perform an acoustic set of Christmas music for his fans. 
The next day, the tour buses will pick the children up from school and take them to dinner and a party hosted by Santa Claus. The day will end with the Wal-Mart shopping spree, in which each child will receive a new coat and $150 spending money.
For more information on Christmas 4 Kids, visit www.christmas4kids.org. 
For more information on Curtis, visit www.CurtisBraly.com. You can also check out Braly's popular new Christmas song, "It Ain't Christmas" at CurtisBraly.com/Christmas. 
Also available on iTunes, GooglePlay, Spotify, Pandora and more!