Nashville, Tenn. (August 29, 2018) – Rising recording artist Curtis Braly will perform "America the Beautiful" prior to the start of this year's Chukkers for Charity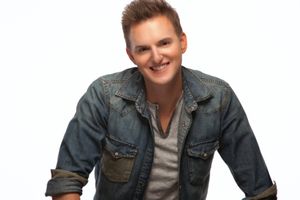 event on Saturday, Sept. 8. 
Nissan's Chukkers for Charity will have a different flavor when it returns its 22nd annual polo match and car show held in Franklin. This year's theme, "Diamonds and Divots," will celebrate an afternoon of polo featuring all female polo players for the first time. 
Chukkers for Charity raises funds annually for Rochelle Center and Saddle Up! and has raised $2.1 million over the last 21 years. Chukkers for Charity is the largest polo event in Middle Tennessee and features a vintage car show parade during halftime, a silent auction and cabana decorating competition. 
"I've always had a special place in my heart for children," states Braly. "So, I was eager to jump at the opportunity to be a part of Chukkers for Charity." 
The 22nd annual Chukkers for Charity polo match has announced this year's all-female teams to play on Saturday, Sept. 8 at Riverview Farm. John and Crispin Menefee's Ironhorse Farms and Eleanor Menefee Parkes' Colonial Hill Farm are team sponsors, thus creating a bit of sibling rivalry, as the opposing farm owners John and Eleanor are brother and sister. 
The signature event returns with the theme "Diamonds and Divots" to raise funds for Rochelle Center and Saddle Up!, local organizations that support individuals with disabilities. Both teams will feature all-female players, with the Ironhorse Farms team including Martha Bennett, Virginia Ingram, Hope Arellano and Gillian Johnston. The Colonial Hill Farm team includes Gracie Brown, Lexie Armstrong, Dawn Jones (wife of actor Tommy Lee Jones) and Allie Henderson. 
The gates for Chukkers for Charity will open at 1 p.m. for tailgaters and 2 p.m. for patrons. The opening ceremony will be held at 2:45 p.m. and will include performers Curtis Braly and Sweet Tea Trio, with the polo match beginning around 3 p.m. Following the polo match, the Patrons' Dinner will begin at 5:15 p.m. 
Fieldside Patron Tables and Standard Patron Tables are now sold out, but individual patron tickets are still available for $175. Tailgating cabanas are available for $300, which includes six wristbands and a cabana. Two additional wristbands per cabana are available for $50 each. This year, catering packages are available to cabana groups through The Daily Dish. To purchase tickets or learn more about catering, please visit https://chukkersforcharity.net. 
Chukkers for Charity is hosted by Lee Ann and Orrin Ingram at Riverview Farm at 1475 Moran Road in Franklin, Tenn. 
For more information, call 615-794-1150 extension 320 or visit www.chukkersforcharity.net. 
For more information on Curtis Braly, visit https://curtisbraly.com