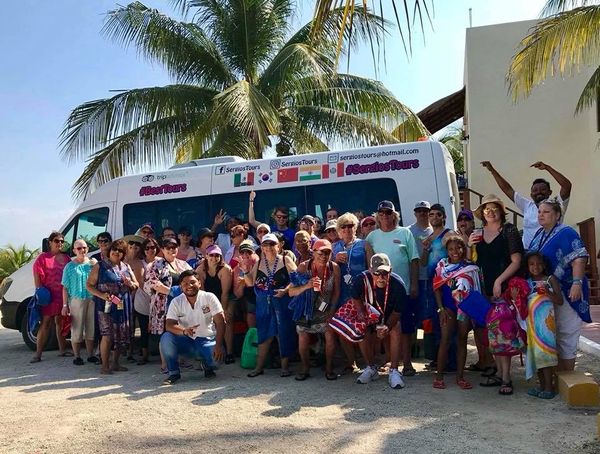 Country music singer Curtis Braly has returned from a week-long adventure aboard the Carnival Valor where he welcomed many of his closest fans for a 6-day/5-night voyage on the high-seas. The cruise, which departed from Galveston, Texas on April 7 made two stops in Mexico and included a private concert by Braly.  
"This year's Cruise with Curtis was absolutely incredible and a highlight of my career," stated Braly. "I'm so thankful to the fans who decided to embark on this journey with me and I look forward to an even bigger adventure next year."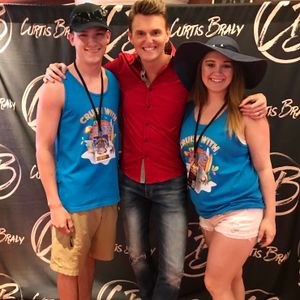 During the cruise, Braly treated guests to a private hour-long concert held in one of the Carnival Valor's most beautiful venues. Throughout the show, Braly interacted with fans and shared personal stories of some of his greatest songs including "Song You Can Drink a Beer To," "Pour Me A Memory," and his latest single "Hate Me." While visiting the Xcambo Mayan sites of Progresso, the Cruise with Curtis group explored the Emerald Coast 5-in-1 tour with Sergio's Tours. At the request of their witty tour guide, Braly treated guests with an impromptu performance above the serene and peaceful Mayan landscape. 
"Cruise with Curtis was the best vacation my husband and I have been on. Curtis was such a great host and his performance was outstanding. I can not wait till next year to go again!"- Allison Moss 
"Just returned from the first Cruise With Curtis and I must say I truly enjoyed interacting with him.  He is a very personable and genuine person and is dedicated to his fans. He went above and beyond to ensure all his guests were taken care of and that they had a great time!  Count me in for the second Cruise With Curtis...I can't wait!" - Jeff Verette 
For more information on the 2019 Cruise with Curtis, visit 
https://www.curtisbraly.com/cruisewithcurtis