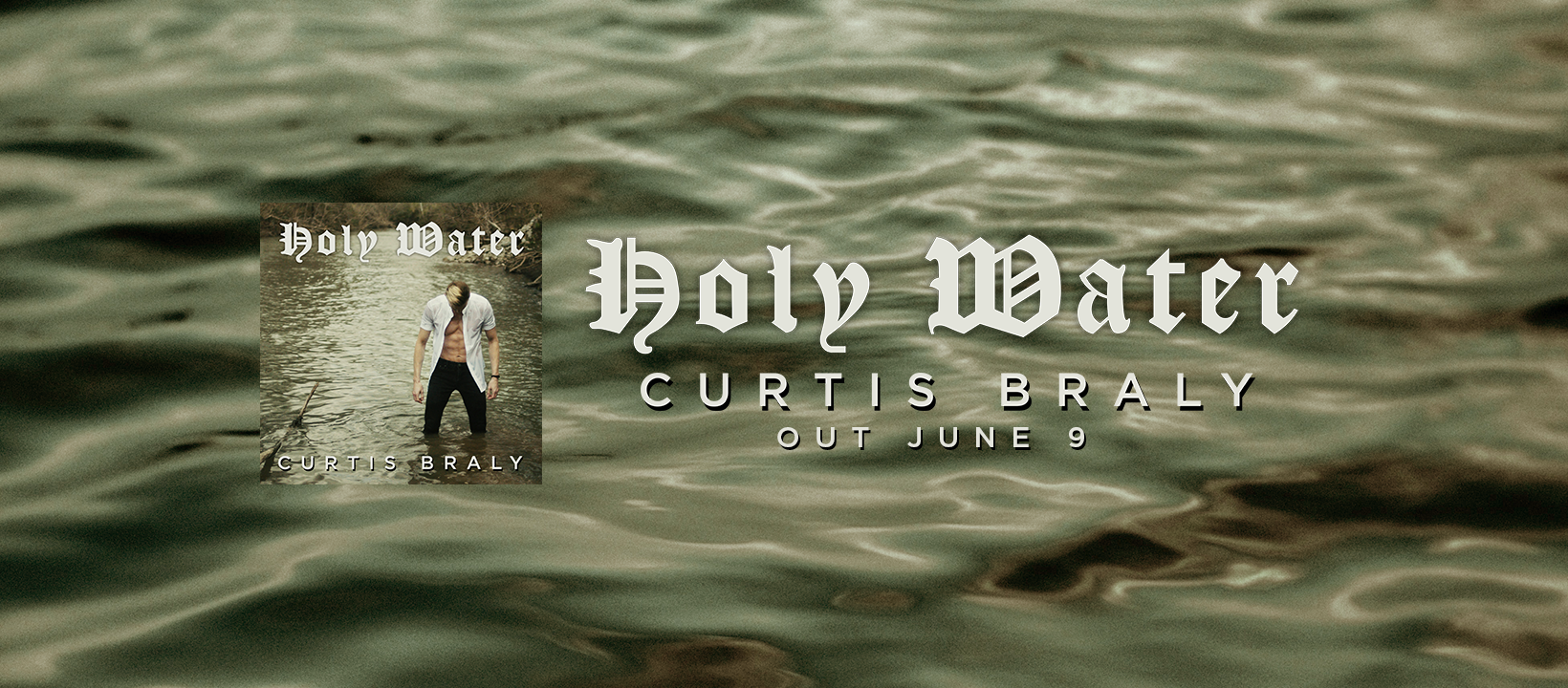 Curtis Braly, country music singer-songwriter, is set to captivate audiences once again with his latest music release, "Holy Water." This highly anticipated project showcases Curtis' incredible talent for storytelling and his willingness to bare his soul through his art. With "Holy Water," Curtis takes listeners on a deeply personal journey of self-discovery, acceptance, and resilience.
Inspired by his own life experiences and the power of transformation, "Holy Water" reflects Curtis Braly's growth as an artist and as an individual. Through the heartfelt lyrics and powerful vocals, he delves into themes of self-love, acceptance, identity, and the courage to embrace one's true self. The song presents a unique chapter in Curtis' life, allowing listeners to connect on a profound level and find solace in the universal emotions depicted.
The track embodies the essence of Curtis' personal journey. It is a hauntingly beautiful composition that explores the struggles and triumphs of embracing one's own authenticity, no matter the obstacles faced. Curtis' emotive delivery and raw vulnerability shine through in every note, creating an emotional resonance that is sure to leave a lasting impact.
Speaking about the inspiration behind "Holy Water," Curtis Braly shared, "This song is incredibly personal to me. It's a reflection of my own growth, self-acceptance, and the experiences that have shaped me. I wanted to create something that not only celebrates my journey but also speaks to the journeys of others who may be searching for their own truth. It's my hope that this music will inspire and uplift listeners, just as it did me the first time I heard recording artist, Noah Davis, deliver a pop version of the track.
In addition to his signature country sound, Curtis Braly incorporates a blend of contemporary and soulful influences in "Holy Water." The result is a refreshing and compelling body of work that transcends genres and showcases Curtis' artistic versatility.
"Holy Water" will be available on all major streaming platforms starting June 9, 2023. Fans can also look forward to accompanying visuals, including a powerful and moving music video as well as behind-the-scenes content, which will provide further insight into the creative process and the personal stories behind the song.
As Curtis Braly prepares to release "Holy Water," he invites fans and music enthusiasts alike to pre-save the song ahead of the release and join him on this transformative journey of self-discovery and acceptance just in time for Pride month. Stay tuned for updates on Curtis' social media channels and official website for the latest news, release dates, and exclusive content surrounding this highly anticipated music project.