Curtis Braly releases "Emily" 
The Delta Dawn story 
 
50 years later, the story of Delta Dawn comes full circle thanks to country singer / songwriter, Curtis Braly.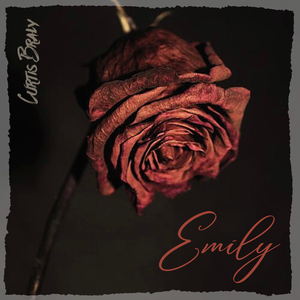 "Delta Dawn" is a song written by musician Larry Collins and country and western songwriter Alex Harvey. The song is best known as a 1972 top ten country hit for Grammy winning Tanya Tucker at the age of 13.  
 
The song is about a faded Southern belle whose reputation was tarnished when she hooked up with a man of ill-repute. The title character is from Brownsville, Tennessee, who, at 41, is obsessed with the long-ago memory of a suitor who jilted her. The lyrics describe how the woman regularly "walks downtown with a suitcase in her hand / looking for a mysterious dark haired man" who she says will be taking her "to his mansion in the sky." 
 
In the book Chicken Soup for the Soul: Country Music, Harvey says the tune is really about his mother Emily, a heavy drinker who died in an apparent suicide by crashing into a tree when the songwriter was a teen.  
"My mother had come from the Mississippi Delta and she always lived her life as if she had a suitcase in her hand but nowhere to put it down. She was a hairdresser in Brownsville. She was very free-spirited, and folks in a small town don't always understand people like that. She never really grew up," recalled Harvey. 
The iconic song is arguably vague in how Delta Dawn's story came about and what happened to both her & the man of low degree. 
 
Now, 50 years later, Curtis Braly has released a song titled "Emily" that aims to complete the story and bring it full circle. "Emily" gives the listening audience a more in depth look at how the young boy and girl meet, how and why the suitor never came back for Emily and how it eventually caught up to the Delta Dawn herself. 
 
Country singer & songwriter, Curtis Braly, who spent months on the road touring with Tucker, thought now was the time to bring a conclusion to the story in time for the 50th anniversary of the original "Delta Dawn" release by Tanya Tucker. 

Produced by Leland Grant and co-written by Nick Sturms, "Emily" is available now on all streaming platforms. 
Follow Curtis on Social Media: