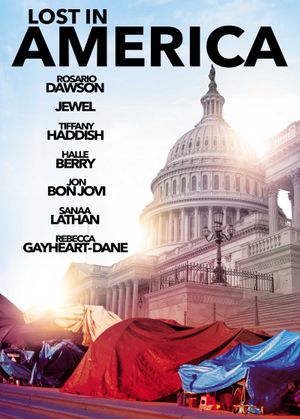 Lost In America is a feature documentary that follows director Rotimi Rainwater's journey of shining a light on youth homelessness in America. This film takes an all-encompassing look at this pandemic highlighting issues like: human trafficking, the foster care system, youth rejected because of their sexuality, domestic violence, abuse, and more. It also examines what many organizations, politicians and other public figures are doing (or not doing) to help these youth. 
"After having the opportunity to see an advanced screening of this documentary, I knew immediately that I had to help get it in front of more people. The problem is much worse than I ever dreamed and we all have to come together to help these kids," said Braly. 
Featuring interviews with Jewel (executive producer), Rosario Dawson (executive producer), Jon Bon Jovi, Halle Berry, Sanaa Lathan, Rebecca Gayheart-Dane, Tiffany Haddish and others, the project has captured the attention of dozens of organizations and members of Congress that have since become involved. 
All proceeds from this event will be used to further the efforts of StandUpForKids to "End the Cycle of Youth Homelessness". 
Friday, September 4, 2020  |  6:30pm – 9:30pm
Star Cinema Grill 
8920 Fry Rd., Cypress, TX 77433 
Admission by Donation. RSVP Required: 
Eventbrite Ticket 
* Limited Seats Available (40 max guests)
** Safety guidelines and procedures are in effect. Click HERE to see how Star Cinema is creating a safer experience.