Native Texan Curtis Braly has a message for the world with a music video for his song 'One Day'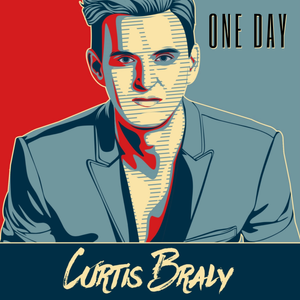 NASHVILLE (January 18, 2021) With the drastic increase in violence, riots, destruction, along with the sad decrease in tolerance, patience, love and understanding seen across the country in the recent year, most recently at the United States Capitol; Curtis Braly decided to give an update to his previously released music video of his song "One Day",
"The things I've witnessed in our country lately has got me thinking about what the world needs and how I can help", said Braly. 
Curtis wants his music to resonate with the world; to touch people in a way that brings a positive change. "Starting in grade school, I was constantly bullied and harassed for being gay," said Braly. As a young boy, Braly dreamed of being on the large stage. "After all the humiliation and bullying in school, I discovered that singing was a huge outlet for me and that it was my unique way of sharing a message". 
At 20, Braly took his country music act to Nashville. Since then, he's toured the country with Tanya Tucker, shared the stage with Dolly Parton, as well as recorded & released more than 30 of his own titles. Now, he has decided that on MLK Day during the inauguration week of President-elect Joe Biden as well as Vice President-elect Kamala Harris, this would be the perfect opportunity to share a music video about his wish for the people of the world to come together in peace. 
About Curtis Braly 
Music powerhouse and Texas native Curtis Braly has performed and toured with artists including Daryl Singletary, Johnny Rodriguez, Tanya Tucker and country icon Dolly Parton. Braly recorded his third CD, 'You Matter' with Kent Wells, music producer and director for Parton. 'One Day' is a release from Braly offering a fast-paced tempo ignited with a horn section produced by renowned Grammy nominated producer Sal Oliveri.
Watch the music video here: https://youtu.be/z11xuCpATUY
Follow Curtis: